East Azarbaijan Province Exports Amount to $710mln in Quarter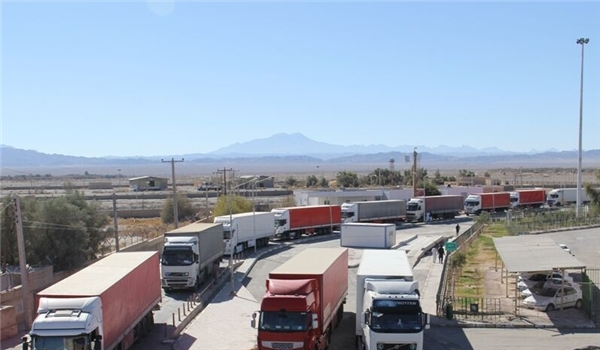 Iran's Northwestern province of East Azarbaijan exported over 417,000 tons of various goods worth nearly $710 million to 79 countries during the first quarter of the current Iranian year (March 20- June 20), a local official said.
Turkey, Iraq, Armenia, Georgia, Azerbaijan Republic, China, Afghanistan, Italy, Bulgaria, and Pakistan were the main export destinations of the province during the three-month period, Supervisor of East Azarbaijan Customs Office, Leily Orangi said.
Orangi said the province's customs revenues topped 952 billion rials (approximately $4.76 million) during the period, showing a 21% decline.
According to the official, the province's exports during the third Iranian month (ended on June 20) reached 173,000 tons worth $298 million.
She added that over 26,000 tons of commodities worth over $64 million were also imported through the province's customs in the same month.
Turkey, the UAE, Germany, China, Georgia, Italy, Japan, South Korea, Austria and Spain were the top ten exporters to East Azarbaijan respectively during the month, Orangi said.
In relevant remarks in late December 2019, Orangi said that the value of non-oil exports from Iran's Northwestern province of East Azerbaijan had surpassed $2.38 billion in the first 9 months of the local calendar year (March 21-December 22, 2019) which showed a 100% rise in comparison with the figures from the year before.
East Azerbaijan Customs Supervisor and General Manager of Tabriz Customs Department Leily Orangi said on December 31, 2019 that in the first 9 months of the year, more than 2 million tons of goods worth $2.38 billion were exported from the province's customs, showing an increase of 30 and 100 percent in terms of weight and value, respectively as compared to the previous year's corresponding period.